Harry Cohn is Tougher than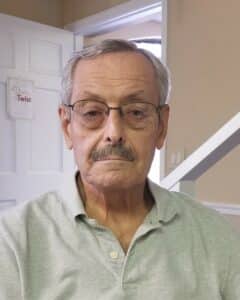 Let's suppose you are a senior doing lots of volunteer work.  And then COVID-19 hits and this work is put on hold.  What would you do?
If you're Tougher than 2020, like caregiver Harry Cohn, you'll find new ways to help seniors.
Here is what our franchise partner Jennifer Helin (FL) has to say about Harry:
Harry not only works with us but volunteers at the Cardiac Cath Lab at the hospital and delivers medications for hospice every Friday.  When Covid-19 hit, the hospital and hospice put all volunteers on hold.  Harry came to us and let us know his schedule was wide open and he would help with whatever was needed.  On one occasion, we had a last-minute need to get a client to the doctor's office. Harry dropped everything and drove 30 minutes out of his normal area to get the client where she needed to go. 
Harry also began taking care of a gentleman in the evening with macular degeneration.  Both being bachelor's, Harry was able to show him how to shop and cook healthy, simple meals to get away from store-bought frozen dinners. When a hurricane approached, Harry went over to stay until family arrived. The family didn't make it on time.  So Harry stayed the entire weekend.  Harry has an incredibly positive attitude and a great sense of humor. 
Thank you, Jennifer, for letting us know about Harry.
Congratulations Harry!  And thank you for all you do for seniors.  You are truly Tougher than 2020!